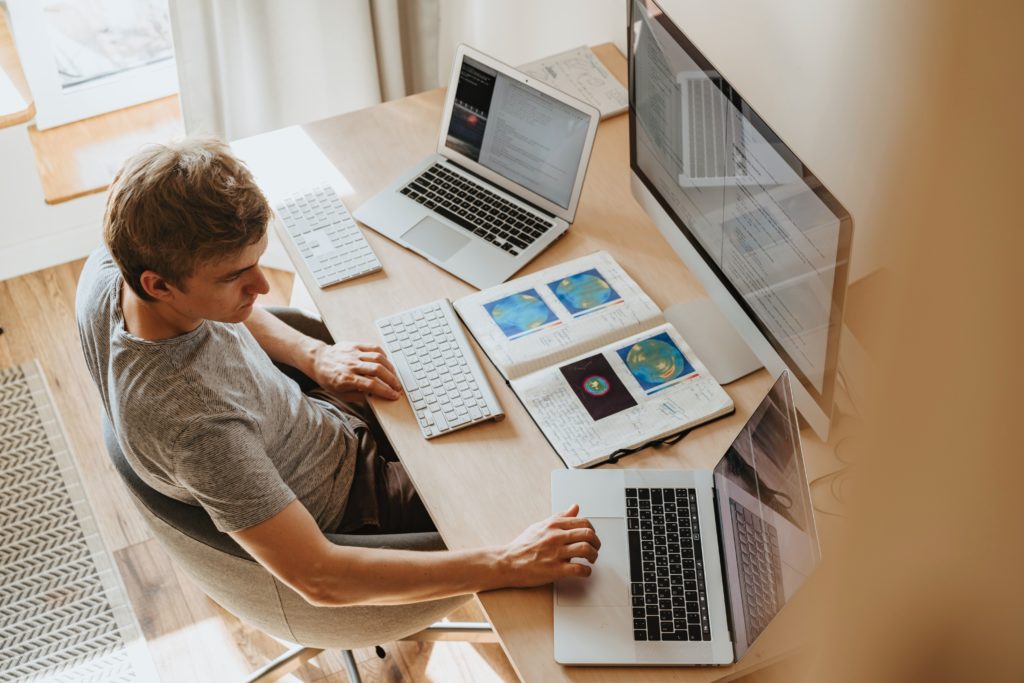 With the current COVID-19 pandemic, most people are opting to offer freelance services. There are many types of businesses that you can run from your home, with freelancing among the most popular. As a freelancer, starting a home-based business can be easy and convenient for you.
Managing a home-based business means you'll be living close to your work. Working from home eliminates expenses such as office space and maintenance. Besides saving you transport and overhead costs, this venture will free up more time for you. Looking for a home that accommodates you, your family, and your business can be difficult. Allow us to expound on what to look for in the new house and tips on how to move your business.
What to Regard When Choosing a New Home
There is no definite way to start a business, but you can take some good practices and procedures to succeed in your business venture. You may already have a business, but you're looking to move locations.
Consider the business purpose
When selecting your new home, keep the type of business you have in mind. Think about it this way:
Does your business offer goods and or services?
Are you thinking of having an office at the back or front?
How much space will you need for the office?
How many workers are you going to have for your business?
How many clients are you expecting to interact with your business physically?
Who are your clients? Are they wholesalers, retailers, or individuals?
Establish the size of your desired business and future plan
To determine the size of your business, consider the amount of capital and assets you have obtained from the start of your business to the present. This will help you choose the type and size of the house that's the right fit for you. It is advisable to consider beforehand how long the new house can sustain your business. As your business expands, think about how it will affect your living space.
The Moving Process
On the day you decide to move, you should be aware that you won't have enough time. To prevent delays from spilling over onto your working days, consider Frank's Worldwide Moving's slew of moving services, both in the US and abroad. The benefits of hiring professionals include:
Protecting your belongings from damage
A professional moving team will carefully wrap fragile items and move them without any breakages on transit.
If there are delays with purchasing your new home or the sale of your old one, it could affect your moving schedule. Professional movers can store your belongings until everything is in place.
The process of packing up and moving takes much time. Having a moving company at your service gives you more time to focus on crucial aspects such as business meetings and paperwork,
Moving your business comes with many challenges. It could be a matter of space in the moving trucks or damage of goods during the move. Professional movers can quickly handle any arising issues, ensuring that everything arrives in your new home safely and on time.
The right team of professionals for your business relocation should have the appropriate license and insurance. You can rest assured that the moving team will protect your belongings all through the relocation process in any given circumstances. In case of any accidental damage, the company will already have insurance.
Hiring professional movers with efficient transport and coordination saves you more money. The moving team can move your office equipment and personal belongings in a fast, convenient manner.
Reduced business disruptions
To minimize the impact of disrupting the operations of your business, you should consider getting help from a moving company.
Keep Your Business Moving in the Right Direction
You've chosen a new home for yourself and your business and moved into it safely. What else is there to do? You'll have to ensure the smooth running of your business, of course.
One thing that really needs your attention is your payroll. If you rely on your staff to keep your business going without a hitch, you want to make sure that they are paid fairly, accurately, and, most importantly, on time. It's an absolute must to get to know the payroll process right from the start — from classifying your employees correctly to calculating wages, overtime, and withholdings like taxes to correct tax and benefits reporting. This is certainly one thing you don't want to leave up to chance.
To conclude, a business involves a lot of moving parts — and so does the moving process itself. You've got the business end and homefront sorted out, so let Frank's Worldwide Moving take care of the rest. Get in touch for a quote today! (613) 546-1828