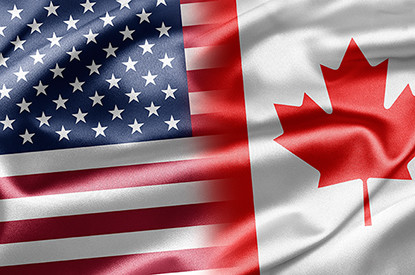 Moving to the United States from Canada
Great Canadian Van Lines has experienced bonded staff to help make your move as stress free as possible when relocating your household goods from anywhere in Canada to anywhere in the United States. With over 40 agents in Canada and 350 affiliated agents through our U.S. partner there isn't a job or request we can't handle.
Having performed thousands of household relocations from Canada to the U.S. we have mastered cross border moving and use our experience to assure our clients top quality service without compromise. When moving to the U.S. you will understand that additional paper work and customs documentation is required to clear your goods. Although it is not a requirement for you to be at the border to clear your shipment, proper completion of your paperwork is mandatory.