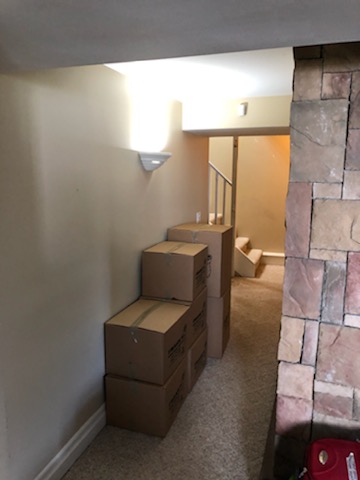 -Moving boxes may cost a bit up front, but they will save you time and money in the long run. When you stack the cost of the moving boxes up against the hourly rate of a mover, the moving boxes a cheap in comparison. Proper moving boxes will save the movers time. They can carry more saving them trips back and forth to the truck. They stack beside each other without wasted space. The moving company can get more into the truck and possibly avoid a second trip. It is more important when moving long distance as the movers charge by volume. When the boxes are stacked tightly together they support each other and help boxes getting crushed.
-Use uniform size boxes. These use less space in the truck. They stack better and help avoid crushing the boxes
-Use new boxes. They are stronger and protect your valuables better.
-When the boxes are packed, place them out of the way so you and the movers can get by. This avoids the movers having to move things unnecessarily.
-use a large enough box that the lids can close. They stack better and help avoid crushing.
-use packing paper to create an air space between the box on your breakables. Crumpled paper is better than smooth flat paper
-don't move empty containers like suitcases. Fill them up and use the space better in the truck.
Frank's Worldwide moving sells moving boxes. We will deliver them to your car. Go to 60 Rigney St. Kingston Ontario to pick up your packing supplies. We keep most commons sizes of moving boxes, paper, and tape in stock. We are able to special order most other boxes with 2 day delivery. If you cannot pick up your packing supplies, Frank the Mover can deliver them.